1924 Gulbransen Walnut Player Piano 209695
Original Plastic Keys
No Bench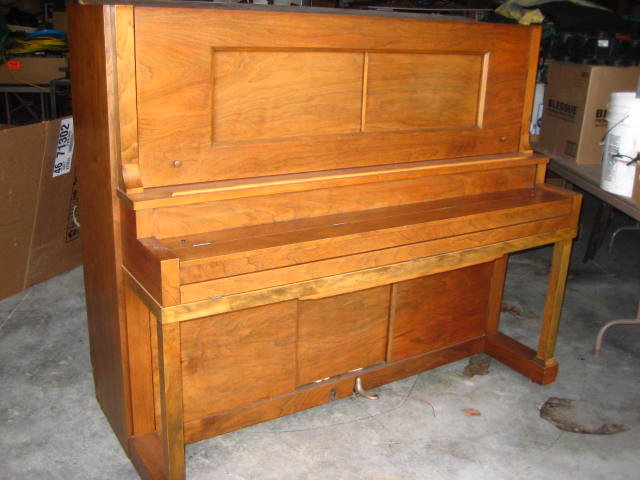 Broken pedal - pedal is with piano and broke just behind the horn.
Lid is removed but with piano and in great shape.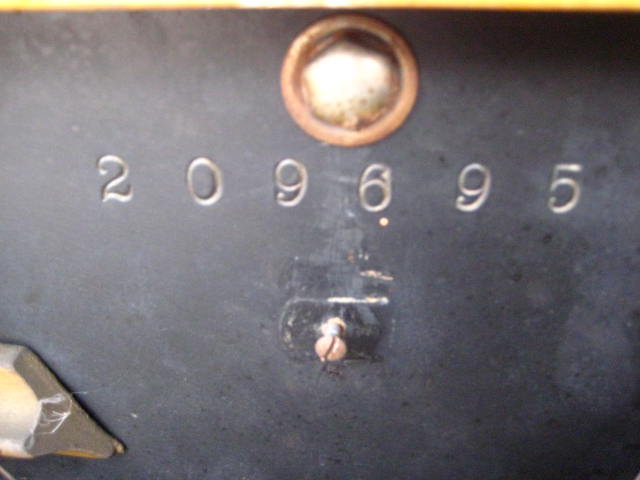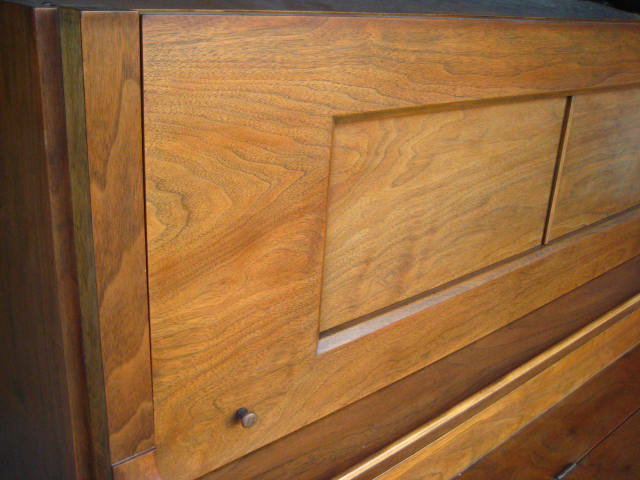 Piano was refinished by someone with a natural finish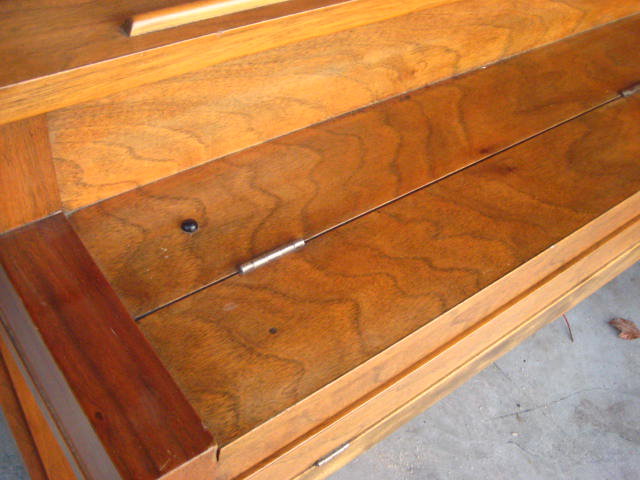 The walnut grain shows vividly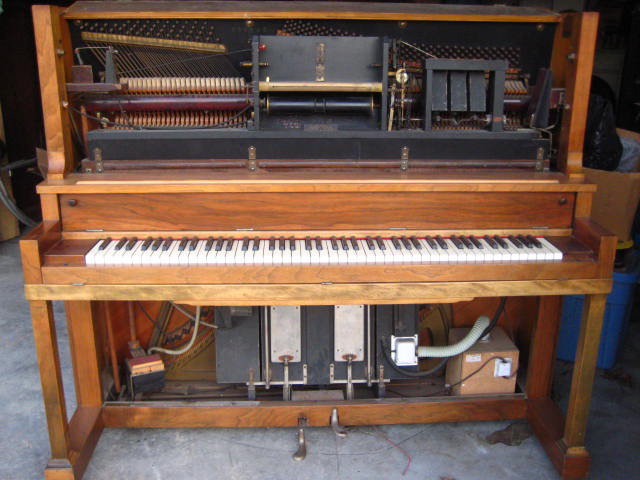 Fallboard name decal was not replaced when refinished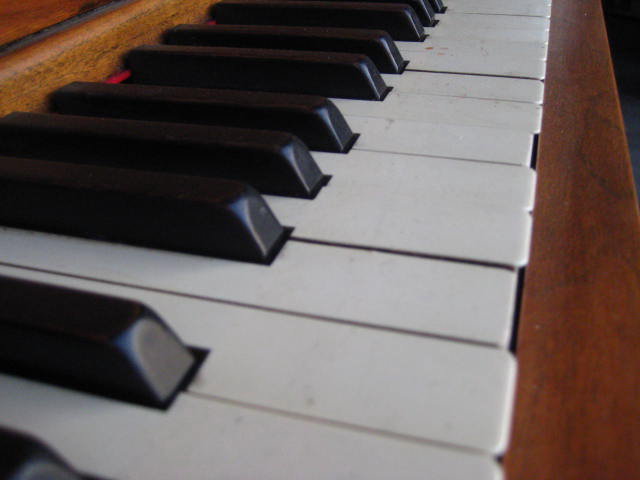 The keytops are not perfect.  Chipped fronts have been filed here and there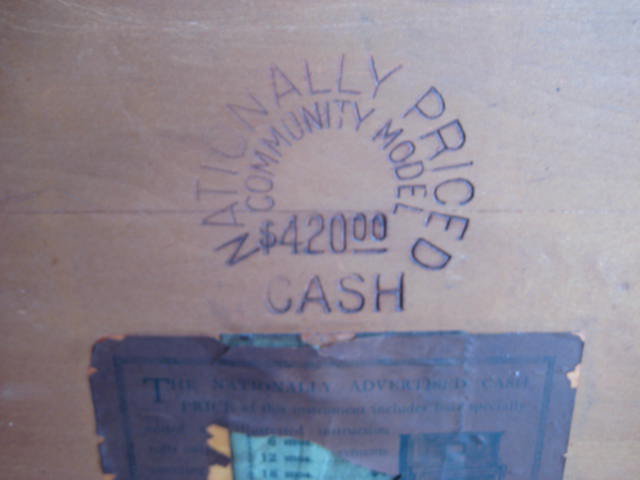 Stamped on back of piano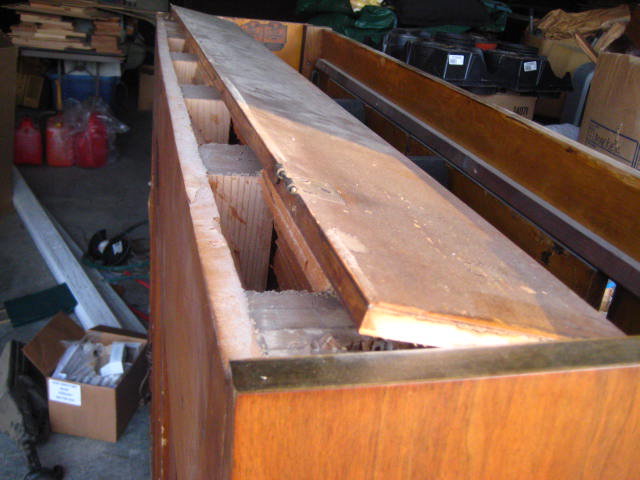 Pin block and supporting structure has come unglued from the back posts.
String tension is released.  Pin block needs to be rebolts to back posts.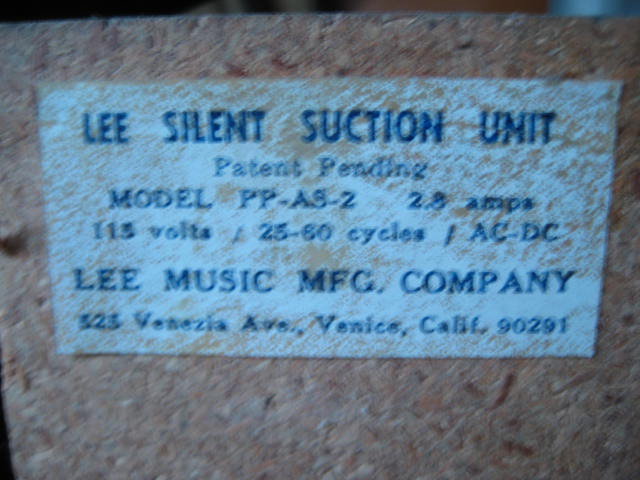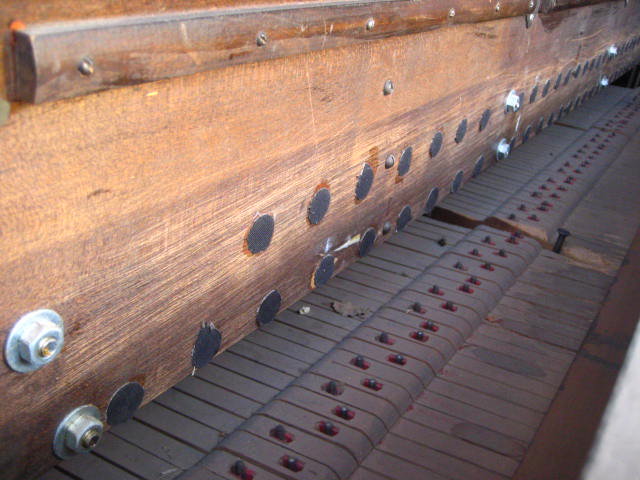 Front of stack above keys shows stack was rebuilt in the past. 
Pneumatic cloth is pretty stiff now.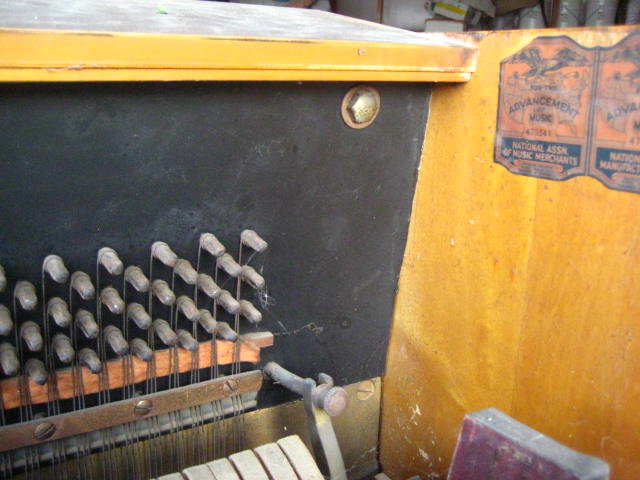 The Gulbransen name does not show above tuning pins in this piano